Flat design has been popping up all over lately. Websites, apps, even bags of potato chips in the grocery store seem to be jumping on the band wagon of all things flat! The real question is, is this simply a trend, or will it stick around for good?
At Rose Design, we love the back-to-basics feel of a flat design, so we can focus on simply getting a message across on all forms of media and devices.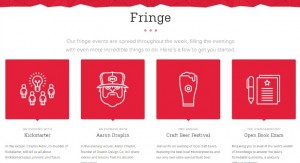 Check out the interesting insights we found in this article.